'Green' senior housing receives praise

KINGSTON, 7/12/2011 – As Ulster County's population ages and energy resources grow scarcer and more expensive, there will also be a need for more affordable housing, especially for those on a fixed income, and the working public.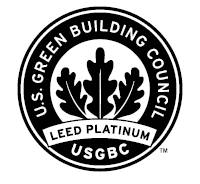 The Birches at Chambers, in the Town of Ulster, is a 62-unit senior affordable housing complex, and it's the first multi-unit facility in the Hudson Valley to be given a Leadership in Energy and Environmental Design (LEED) award for its green building technology.
Willie Janeway, regional DEC director, said as housing remains in demand for baby boomers and the workforce, this housing fits the bill.
"The state is encouraging and doing all it can to support housing such as the housing we are celebrating today that is affordable for seniors and is also built ;green', Leadership in Energy and Environmental design (LEED), which is the gold standard for environmental green building," he said. "It makes it more sustainable and in the long term it will save money."
Congressman Maurice Hinchey (D-Hurley) said the project could serve as a model around the nation.
Steve Aaron, founder and managing partner of Birchez Associates, thanked Hinchey and other local officials like Ulster County Executive Michael Hein for helping to create a climate that's conducive to go green on a mass scale.
Hein praised Aaron's efforts to combine some future pressing needs to build more affordable housing that will have less impact the environment.
"It's an enormous undertaking that you're meeting the highest standards of building (technology)," said Hein. "We have to make sure places like this exist, so people can live with dignity regardless of their financial means."