Birchez Associates' Salute to First Responders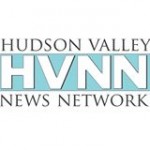 Posted June 15, 2016 by Hudson Valley News Network
The senior residents of The Birches at Chambers and Chambers Court hosted a brunch to show appreciation for the dedicated First Responders who care for their communities.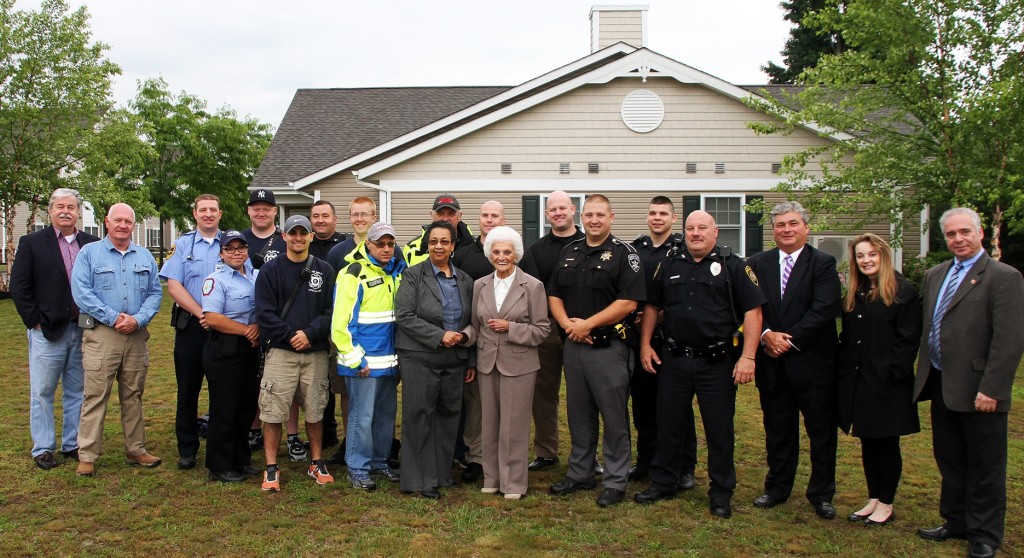 First Responders Celebrated: Some of the First Responders honored by the residents of The Birches at Chambers and Chambers Court, Town of Ulster, gather for an official pose. Joining them are guests County Legislator Peter Loughran, Town of Ulster Board Member John Morrow, Community Outreach Coordinator Reverend Shirley Whitlock, Senior Advocate (and former Legislator) Alice Tipp, Vice Chairman of the Ulster County Legislature James Maloney, Judy Aaron, and Steve Aaron, Founder and Managing Director of Birchez Associates.
Town of ULSTER – The senior residents of The Birches of Chambers and Chambers Court hosted a brunch this past Saturday to show appreciation for the dedicated First Responders who care for their communities. Honorees included members of the Ulster County Sheriff's Office, Town of Ulster Police Department, Ulster Hose Fire Department #5 and Mobile Life.
"No matter how many times we sponsor an Appreciation Brunch, the excitement is always there and our gratitude to these dedicated men and woman never ceases," said Birchez Founder and Managing Partner, Steve Aaron. "The professional and friendly manner in which they serve our seniors residents gives us great comfort."
Mary Nielsen, a resident at The Birches of Chambers since it opened in 2010, summed up the gratitude evident at the event: "Not only do I feel a sense of security and comfort, but so does my family, knowing that if something should happen that help is at hand within minutes. I can live independently, but feel a sense of connectedness."
James Maloney, Vice Chairman of the Ulster County Legislature, presented Pride of Ulster County awards to the First Responders to complement the certificates of appreciation given by the residents. In accepting one of the certificates of appreciation, Ulster County Deputy Sheriff Brandon Schiller said: "It is my honor to be here today. The Sheriff's Office has met with residents over the years in providing programs on self-defense, scams targeted at our seniors, and general safety, as have the Town of Ulster Police. The good news is we are seldom called! So my thanks go to the residents and staff today."
Senior Advocate for the Birches Communities and former Ulster County legislator Alice Tipp offered her own experience as an example of the responsiveness of First Responders. "I took a silly fall at one of my weekly resident teas. You'd think I would be more coordinated at my age. Within minutes, Mobile Life was at my side to transport me to the hospital." Alice was back on her post after care and, at age 93, continues her advocacy for senior residents.
All senior resident apartments at the four affordable Birches senior communities in the County of Ulster are equipped with call alert units in bedrooms and bathrooms that connect directly to local emergency services. Ulster Hose 2nd Assistant Chief John Kelly said, "Yes there have been some false alarms when a call unit is pulled in error, but that is a small inconvenience when measured against the alert speed of these units when there is a real emergency. We encourage the residents to use them, not to think 'well maybe the pain will go away'!"
In addition to the emergency call units, Birchez Associates has installed defibrillator stations (AED) at the properties and has provided staff training, as a proactive measure until the first responders arrive.
ABOUT BIRCHEZ ASSOCIATES, LLC.
Birchez Associates, LLC, was founded by Steven L. Aaron in 2002 to develop and construct quality affordable housing for senior citizens, frail elderly, working families, veterans and single parents. Birchez Associates, LLC has since sponsored hundreds of affordable housing units in the Hudson Valley, generating over $60 million of development and construction in the region with well over $100 million coming in the near future.