Birchez Doubles Underwriting Commitment to Kingston Community Radio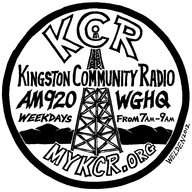 Tony Marmo, cohost of "Feel Good Friday", announced today that longtime Kingston Community Radio supporter Steve Aaron from Birchez Associates, doubled his underwriting support for KCR (920 AM).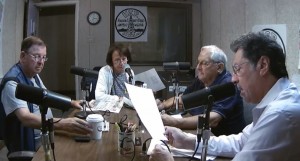 "We thank Steve. He's a generous guy in the community and much of it goes unnoticed. We thank him for his support of KCR and keeping us on the air." Nina Postupack, Rich Mathews and Lew Kirschner joined in thanking Steve Aaron, Founder and Managing Member of Birchez Associates. Birchez is an original underwriter of KCR, going back to 2002. Under the unflagging efforts of the late Walter Maxwell, KCR has served the greater Kingston area for the last 14 years and we want to help keep it going.
If you would like to send a contribution to keep KCR a vibrant community service, you can mail donations to Kingston Community Radio, 82 John St, Kingston, NY 12401 or get on their website MyKCR.org to contribute through the NobleActs button as a guest to set up a one-time or ongoing contribution.
KCR programming airs weekdays between 7am and 9am on WGHQ, AM 920, in Kingston, NY. Volunteer hosts interview guests and take listener telephone calls (at 845-331-9255) to discuss various topics of interest in the community including local, state and national issues. Birchez has been a frequent guest, speaking on senior issues, and we know that many of our Residents are regular listeners of KCR. To see the weekly roster of talented hosts, go to https://mykcr.org/content/kcr-host-schedule