Birchez Supports Birchwood Village Resident with College Scholarship
Birchez Associates LLC Founder Steven L. Aaron presented a Birchwood Village Scholarship Award to Birchwood Village resident Angelina Lyman to support her efforts to attend Hudson Valley Community College.
Lyman received her associate's degree in science from Ulster County Community College (UCCC) in 2015. In the fall, she began attending Hudson Valley Community College in Troy where she is studying mortuary science to receive a second associate's degree. Her goal is to graduate in three semesters and become a New York State-licensed funeral director. The scholarship award – given to Birchwood Village residents furthering their education – was for $3,600. Birchez has since given Lyman additional money for books and other school-related expenses.
"Each year Birchez Associates supports many worthy community causes and events in the communities that we serve, but this year it is extra special to support one of our residents and a member of our family that has been so courageous," Aaron said during the presentation. "We are humbled and honored to award the Birchwood Village Scholarship to Birchwood Village resident Angelina Lyman. She is a shining example of a student who persevered through the toughest of situations."
Lyman had been attending UCCC and was just months away from completing her associate's degree when her 3-year-old daughter, Annabella, was diagnosed with a rare, aggressive form of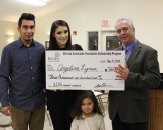 pediatric cancer – stage 4 neuroblastoma. "I had to make the heartbreaking decision to withdraw from my classes and the college to fight with everything I had in me to save my daughter," she said. After eight rounds of chemotherapy and three surgeries, Annabella was in remission. Once Annabella attained a year's remission, Lyman returned to Ulster County Community College.
Lyman made the dean's list and graduated with a 3.47 grade-point average from UCCC. She now commutes to Hudson Valley Community College.
"Becoming a mortician/funeral director has been a dream of mine since I was a child," Lyman said. "This scholarship allows me to continue my education while relieving a ton of financial stress. I can't thank Birchez Associates and Steve and Judy Aaron enough for their generosity to both me and my family.
For information on the Birchez Foundation, go to www.Birchez.com.
Congressman Hinchey Talks about Vets at Birchwood Village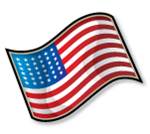 Kingston, NY 2.20.12 Today Congressman Maurice Hinchey (D, NY-22) spoke about the importance of affordable housing for Veterans. At Birchwood Village, the Congressman joined Senior Property Manager Judy Fitzpatrick in viewing apartments during the Presidents' Day Open House held at 161 Colonial Drive, Kingston, NY. (click here for video)
About a quarter of attendees identified as a Veteran and they enjoyed the yellow ribbons – along with red, white and blue bunting – that adorned the apartments being shown to potential applicants.
Birchwood Village offers 2- and 3-bedroom apartments in this workforce housing community. Amenities include a
community room with computer access, laundry and trash rooms conveniently located throughout the complex, plus heat and hot water are included in the rents, which are set by the state to keep them affordable.
For more information, call 845-331-8232. Preliminary applications may be downloaded at www.BirchwoodVillageKingston.com at the contact us tab.
Saluting Vets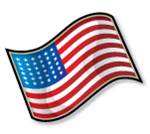 Seems like there are fewer parades these days for returning Veterans. Veterans return home to rising prices and fewer jobs. At least some affordable housing communities, in association with NYS agency Homes & Community Renewal, try to recognize the sacrifices made by our armed services in creating Veteran preferences. "The very least Vets deserve is clean, safe and affordable housing," said Patrice Steigler, full-time property manager at Birchwood Village in Kingston, NY. Steigler explained that a Presidents' Day Open House was a perfect vehicle for letting vets know that affordable housing does exist. New York State is particularly challenged in that it has one of the highest Veteran populations per capita, and the Hudson Valley houses half that number.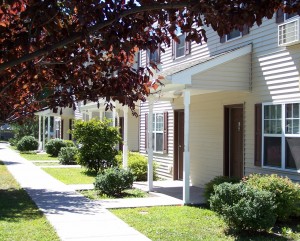 Birchwood Village is designed for working families, the economy's backbone. Earning less than the area's median income, these families generally find housing costs eating up so much of their budget that other basic expenses, like food and health care suffer. With rents set by NYS each year, Birchwood Village includes heat and hot water for the 2- and 3-bedroom apartments, so a family can make ends meet.
Steigler said the complex also offers a limited number of "flats," handicapped accessible units. "We truly create a community here, with 80 apartments and amenities, a great location, and bus service right in front," she said. If you are unable to attend the open house, just call 845-331-8232 to make an appointment for your own tour and application information.