The Birches at Saugerties
2950 Route 9W, 700 The Birches
Saugerties, NY 12477
845-246-7568 office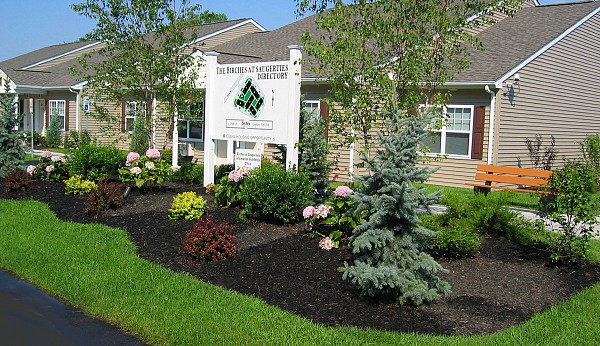 The Birches at Saugerties, NY, was the second affordable senior housing community to be built by Birchez Associates. Located just south of a mixed retail and residential section of the town, this community consists of 60 garden-style apartments. Completed in 2006, the complex was fully occupied within a month with a waiting list of 150 area seniors. You may reach The Birches at Saugerties site directly at TheBirchesAtSaugerties.com.
Each unit features radiant floors, a feature that is not only energy efficient but also marvelous for arthritis and the circulatory diseases that frequently afflict seniors. The apartments are handicapped accessible or readily adaptable. Features include remote monitoring systems, remote controls for air conditioning, and ENERGY STAR appliances. When The Birches at Saugerties opened, Birchez Associates initiated and funded the role of Senior Advocate. This position is designed to lobby for seniors, to advise them of their rights, and to inform them about the many resources available to them.
For videos of both the ground breaking and ribbon cutting ceremonies, go to the gallery tab.