17th Annual Dutchess County Senior Prom
More than 400 senior citizens packed the dance floor at the Dutchess County Division of Aging Services' 17th annual "Dutchess County Senior Prom".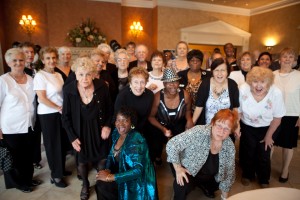 This fun filled senior event was held on October 15th at the Villa Borghese in Wappingers Falls. The prom featured a Black & White theme, live music from the Bob Martinson Band, lunch and dancing, as well as prizes and cakes donated by local businesses.
Dancing the Years Away at the Senior Prom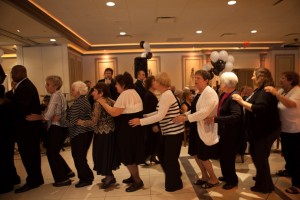 Pleanty of dancing was had by all at the Dutchess Country Senior Prom! From cha-cha lines to cheek to cheek, you can tell by the smiles, that the Bob Martinson Band got the blood pumping.
Seniors  Smile All Around
The major sponsors for this year's prom were Toll Brothers Home Builders, CDPHP, Wingate Healthcare, the Visiting Nurse Service ofNew York, Birches at Fishkill, TEG Federal Credit Union,Central Hudson, Bateman Senior Meals, and McCabe & Mack.
 
Birchez at the Prom
Staff from Birchez Associates were thrilled to be able to attend the Senior Prom as well.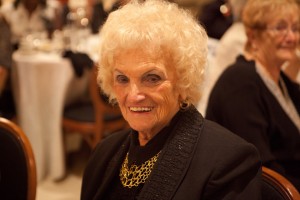 AliceTipp, Birchez Associates'  senior advocate in Ulster County visited the event in Dutchess County.
Property manager Cheryl Meehan, also from Birchez Associates was in attendance and a big smile. Alice and Cheryl were there to talk to seniors about their housing needs and to discuss with them the upcoming  development and
benefits of the Birches at Fishkill
.
Below: County Executive Marcus J. Molinaro with Alice Tipp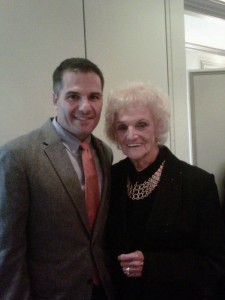 The Prom Duke and Duchess
The highlight of the event was the crowning of the 2012 Duke and Duchess of the Senior Prom by Dutchess County Executive Marcus Molinaro.
Millie Brammer and Charles "Bruddy" Pickert of Staatsburg were crowned the 2012 Duchess and Duke of the prom.
The 2011 Duke and Duchess had a great time, too!