Hear Us Live, talking about LEED Platinum
Kingston, NY. MyKCR hosts Fred Wadnola (Chairman of the Ulster County Legislature) and Fred Teetsel (Former Alderman, City of Kingston) welcomed Steve Aaron, Founder & Managing Member of Birchez Associates LLC and K.J. McIntyre, Director of Marketing. Fred Wadnola, who was a guest at the presentation of the LEED Platinum award to The Birches at Chambers on Monday, opened the program with his comments on how impressed he was that this certification, the only multifamily in the Hudson Valley, had come to Ulster County.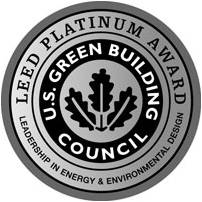 Steve Aaron and K.J. McIntyre spelled out what it took to achieve LEED Platinum and how few affordable communities have received it.  To hear the radio broadcast, click here and hit listen. The broadcast starts about 5 minutes in and lasts for a little more than 20 minutes and we suggest you turn up your sound especially in the beginning. MyKCR (Kingston Community Radio) broadcasts from 7am to 9am each weekday on WGHQ 920AM.