The Birches at Chambers receives LEED Platinum certification

KINGSTON, N.Y. 07/11/2011– An affordable housing complex for seniors has received a big award for its leadership in energy. The Birches at Chambers has received the LEED platinum certification.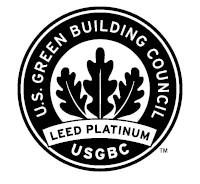 LEED, which stands for Leadership in Energy and Environmental Design, is an internationally-recognized green building certification system. The founder and managing partner of Birchez and Associates says he wants to make people aware of what the LEED program is all about.
"To celebrate LEED, but also give the important people that attended the event an opportunity to talk about the environment, health, health for seniors. How a healthy building is important for seniors, especially those aging in place," said Steven Aaron, founder and managing partner of Birchez Associates.
The Birches at Chambers is just one of only two places of its kind on the East Coast.
To view the YNN broadcast, click here.